Food
True Mexican flavours and fresh ingredients are at the heart of what we do.
Here is a quick guide to our main dishes and drinks.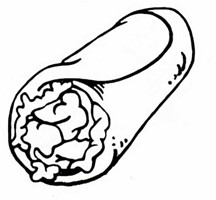 Burritos
Our burrito is a hearty but wholesome feast, prepared with
lime & coriander rice and refried beans, packed with meat or veg,
and finished with a choice of fresh toppings and salsas. Try our hot
Salsa Verde for an extra kick.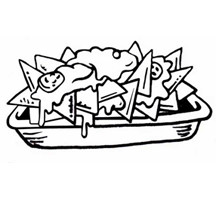 Nachos
Our gluten-free corn tortillas can be enjoyed with a choice
of two toppings for a light snack, or loaded to the brim
with all your favourite toppings and salsas for our full-blown
Nachos Grande experience. Frightfully messy, but very tasty.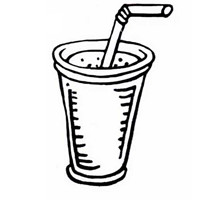 Drinks
Alongside the usual soft drinks, our homemade alternatives include
good old-fashioned lemonade, and our very own Peach & Chilli Water.
Infused with peach, tarragon, red chillies, lemon and a touch of sugar,
it is the perfect accompaniment to a hot summer gig.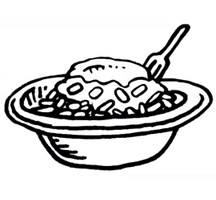 Chilli
Our tender beef chilli is made with locally sourced lean beef,
served on lime & coriander rice, topped with cheese and
sour cream. A warming bowl of goodness to set you up
for hours of festival fun.